Dr. Deedra Truschinger, DDS
My love for dentistry started at a young age as I was personally in the dental chair seemingly non-stop.  I had a friendly and caring dentist that made it as easy as possible and answered every question I ever had.  It made me develop a fascination with all the things we have available to improve oral health and the larger link that the oral condition has with overall wellness.  Those experiences also created plenty of empathy for my dental patients.
I grew up in Topeka and attended Washburn Rural High School.  I graduated from the University of Kansas in 2005 with a Bachelors of Science.  After graduation I moved to Overland Park, KS where I worked for 2 years at the front desk and as a surgical dental assistant for a periodontist.  It was during this time that I also applied to dental school and was accepted into the University of Missouri – Kansas City DDS program which I completed in 2011.  I worked as an associate dentist in Kansas City for nearly 5 years before actively looking for a practice to purchase.
I began working at the Auburn Dental Clinic in 2015 as a partner with Dr. Ron Katzer.  At the start of 2017 I purchased the practice.  Dr. Katzer officially retired from the practice in 2018.  I am proud to help keep dental care accessible to Auburn and the surrounding areas and to carry on Dr. Katzer's legacy of compassionate care for an amazing patient base.
My husband, Pete, and I moved to Auburn in 2016.  We enjoy working in the yard, hanging out with our families, seeking out hole-in-the-wall restaurants to try and spoiling old rescue dogs.
Gracie, Front Desk
I grew up in Harveyville Kansas where I attended K-12 at Mission Valley. I graduated in 2021 from Flint Hills Technical College with a degree in Graphic Arts. I love making tshirts and personalized items for my friends and family on the side as a hobby of mine. 
I grew up around the dental field whether I was in the chair myself or just being at work with my mom. I love now that I am able to greet everyone as they come into such a great office. 
I am dating my high school sweetheart Trenton. We love spending time together hunting, fishing, and being outdoors. 
I have two fur babies; Hank and Max. Both are German shorthaired pointers.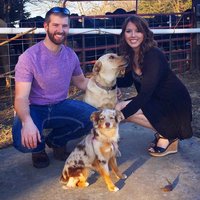 Natalie, RDH
In 2015, I got my Bachelor of Science degree in Dental Hygiene from Wichita State University. I was raised In Auburn and went to Washburn Rural High School. After four and a half years of working as a dental hygienist, I was ecstatic for the opportunity to come back home to work in the community that has meant so much to me!
In 2016, I married my husband, Tanner, and we now live on a farm outside of Overbrook. In my free time, I enjoy being outdoors, riding horses, and (when we have some free time away from the farm) we travel to as many new places as possible!
As your hygienist, it is important to me to be as gentle and thorough as possible to make each visit a positive experience! I look forward to getting to know my patients and sharing my passion of educating on oral health.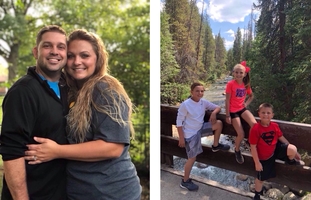 Katie, RDH
I grew up in Dover, KS and currently live in Auburn with my wonderful family.  My husband, Jamie, and I have three beautiful children; Kaden, Piper and Ky.
My first experiences with dentistry were working for an orthodontist in Topeka as well as at a pediatric dental office.  I left to stay at home with my kids for nine years before deciding to return to dentistry.  I accomplished my degree in Dental Hygiene at Flint Hills Technical College in May 2018.
I love the dental world and look forward to meeting and helping our patients out with their dental needs!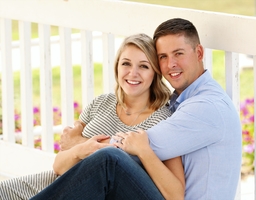 Addison, CDA
My dental career started in 2015 when I graduated from Salina Technical College with my associates degree in dental assisting.  I also received my scaling certificate from Flint Hills Technical College that year.  My passion for helping others led me into dentistry.  I enjoy helping patients with their oral healthcare needs.  I have been a patient at Auburn Dental since I was a child and am thankful for the opportunity to work here now.
In 2017 I married my husband, Josh.  We welcomed a baby boy, Maverick, in 2019!  We enjoy being outdoors, hanging out with family and friends, and spending time with our fur baby, Lincoln.
Abby, DA
I grew up in Auburn, and graduated from Mission Valley High School in 2013. My passion for working in the medical field started out at a very young age thanks to my mom, grandma, and sisters for having worked in the medical field, they helped me find a love for helping others both physically and mentally. I received my CNA at Washburn Tech in 2012, and have had various occupations in the medical field including, working in nursing facilities, medical assisting in orthopedics and vet technology.
When I'm not taking care of others, I love spending time with my family, friends and puppy dogs. I married my high school sweetheart, Dayton in October of 2019. We enjoy spending time outdoors, taking care of our land that we plan to live on one day, traveling to national parks, and anywhere else life takes us! Together we have two dog babies. Paislee our rescued mix breed, and Keene our Vizsla puppy.
We are welcoming our first human baby in July of 2023!
My goal is to help you feel as safe and comfortable as I can from the time you come in until you leave. I feel so honored to care for the community that I grew up in.